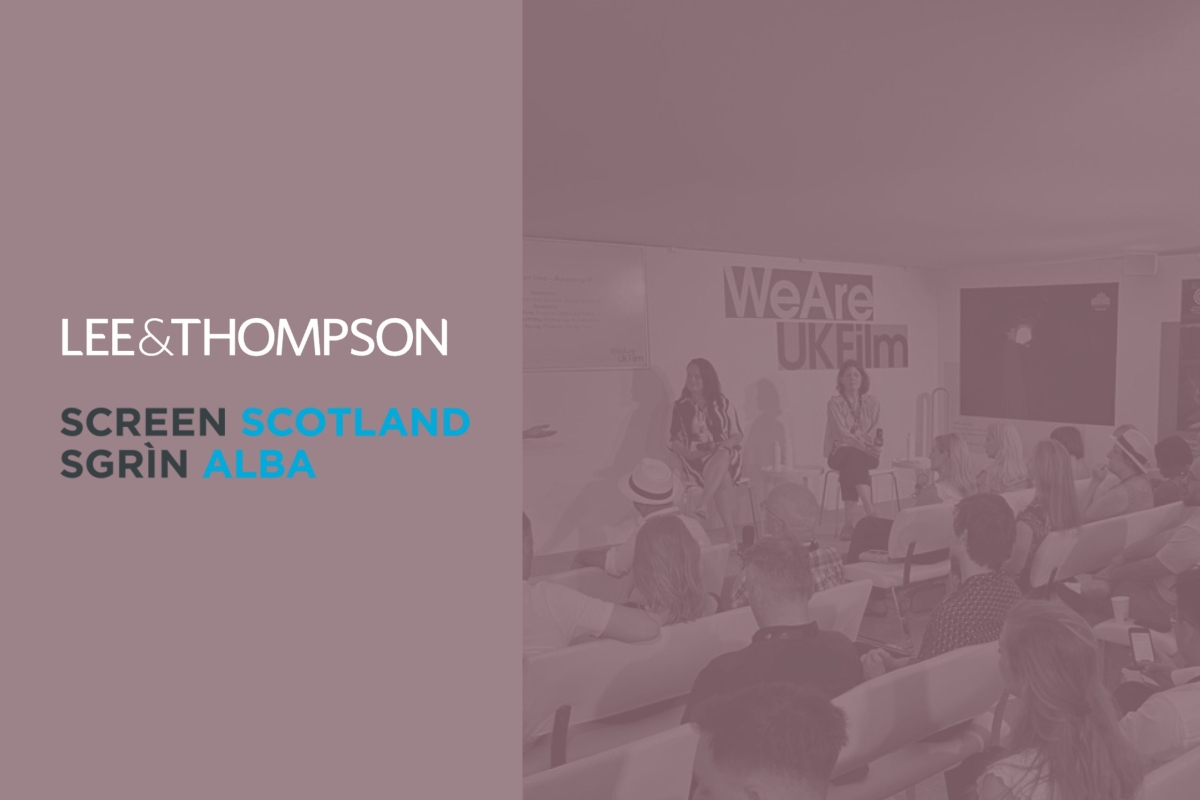 Cannes News: L&T speaks at a Screen Scotland Panel in the UK Pavilion
26th May 2022
On Saturday 21 May 2022, Anwen Griffiths, Partner at Lee & Thompson and newly appointed BFI Governor was invited to join a panel discussion with producers, Chris Young (The Inbetweeners and Bannan) and Anne Beresford (Chuck Chuck Baby and It's True, It's True, It's True: Artemisia on trial) moderated by Isabel Davis (Executive Director, Screen Scotland) at the UK Pavilion in Cannes.
The Panel focused upon how ideas germinate to become film projects from many sources and the issues which arise in adapting other intellectual property works for film.  By way of introduction, Isabel said:
"At Screen Scotland we're building connections between the film and TV industry and the talent emerging from the Edinburgh Festival Fringe, so exploring how producers navigate the theatre landscape is of particular interest, and exploring the cultural and creative differences between screen and other storytelling practices that can spark joy or conflict."
"I'm interested in digging into the producers' process of finding and developing new material," she added. "Do Chris [Young] and Anne [Beresford] spend their lives inhaling news stories, plays, books, spec scripts and so on, or does the search begin elsewhere? How do they know what will work on screen – is an audience for stage or a book a good indicator of screen success? How much is raw instinct?
"In Anwen Griffiths, partner at Lee & Thompson, we have a seasoned legal and business affairs cross-media specialist, to give great advice on what producers and story originators need to bear in mind as they start the development process."
This was a broad and engaging discussion which focused primarily on the importance of connecting with material with passion from the outset; to be pragmatic about the selection of material and agile in the creative process: without unnecessarily worrying if the project takes a while to develop or evolves in a different way.
The panellists also highlighted the importance of understanding the commercial framework for exploitation and monetisation of different types of creative works to ensure the best sort of collaboration between individuals from different backgrounds and disciplines, with particular focus around the issues of adapting life rights and the issues around theatre works for screen.
Click here for the related Screen Daily article and here to listen to the panel discussion in full on Spotify.
Find out more about our services in the film industry here.