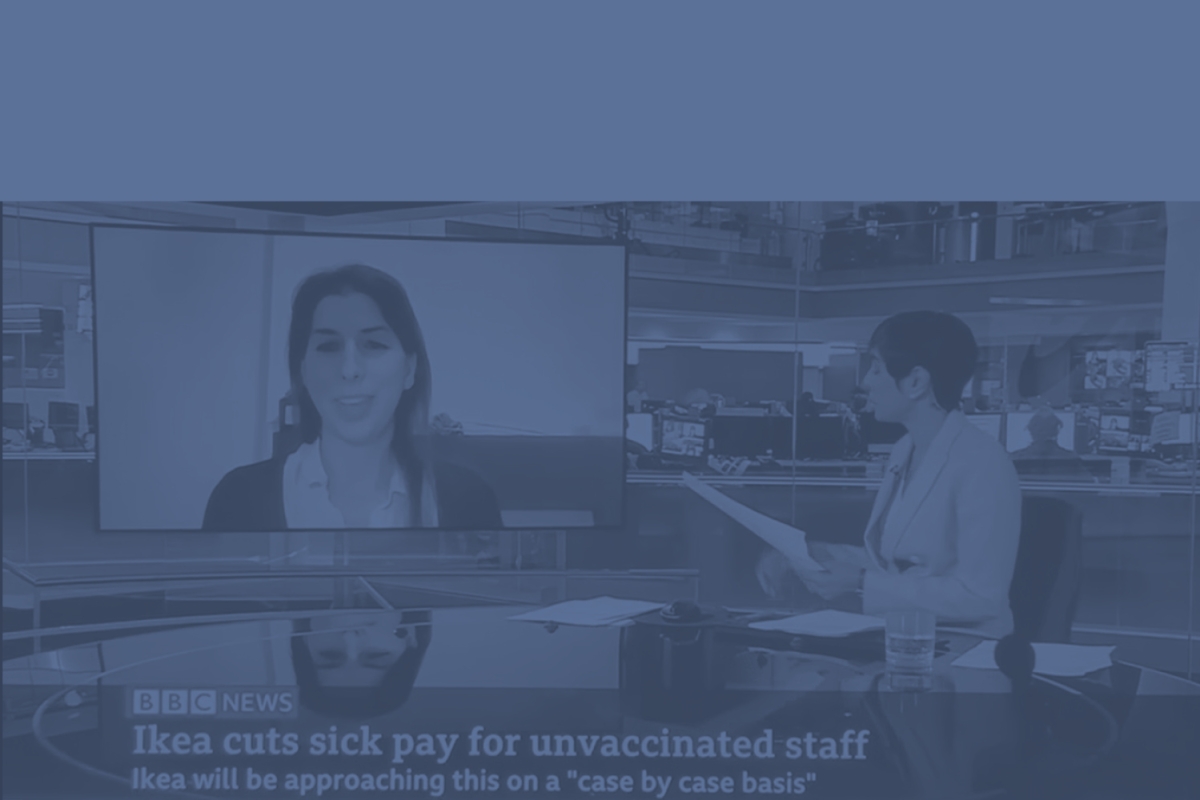 BBC News calls on Efrat to discuss Sick Pay Cuts for Unvaccinated Staff
11th January 2022
Following an announcement made by Ikea yesterday about cutting sick pay for its employees who are unvaccinated against Covid-19, our Employment associate Efrat Gordon was invited by BBC News to talk about the policy and how its implementation across businesses will fit into a legal framework.
Efrat responded to the move and questions live on the BBC News channel with Rita Chakrabati, BBC Radio 5 Live with Tony Livesey and BBC Radio Somerset with Claire Carter.
Click here for more information about our Employment practice and how we work with employers.