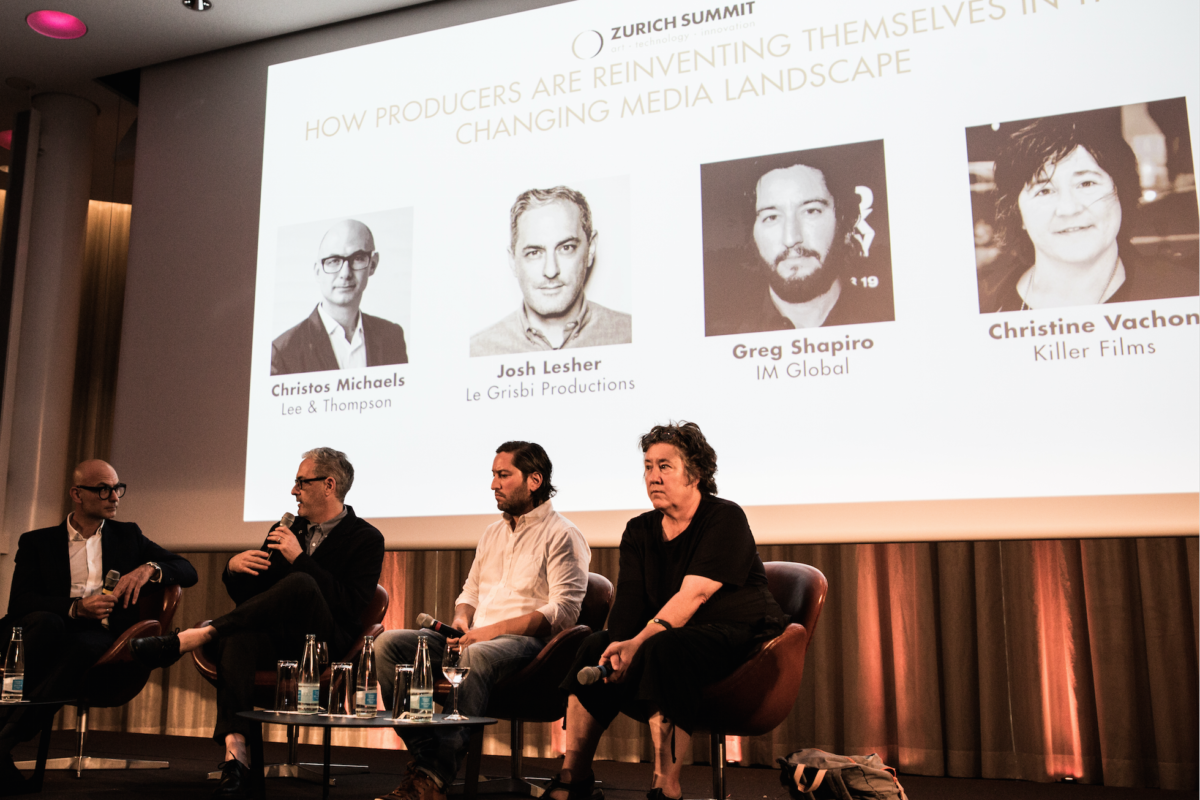 Christos Michaels talks the future of film in Zurich
19th October 2017
Christos Michaels, Head of our Film Group, chaired a panel of award-winning film producers at the acclaimed Zurich Film Summit earlier this month discussing the huge topic of how producers are reinventing themselves in the changing media landscape.
The illustrious panel  comprised John Lesher, Founder & President at Le Grisbi Productions (Birdman); Greg Shapiro, Producer and President of Production at IM Global (The Hurt Locker); and Christine Vachon, Producer & Founder at Killer Films (Carol).
For further detail, click here for Screen International's report on the discussion.
Lee & Thompson is delighted to again support the Zurich Film Summit which is fast becoming one of the highlights of the year for the international film business.
Click here to find more information about Lee & Thompson's Film department.