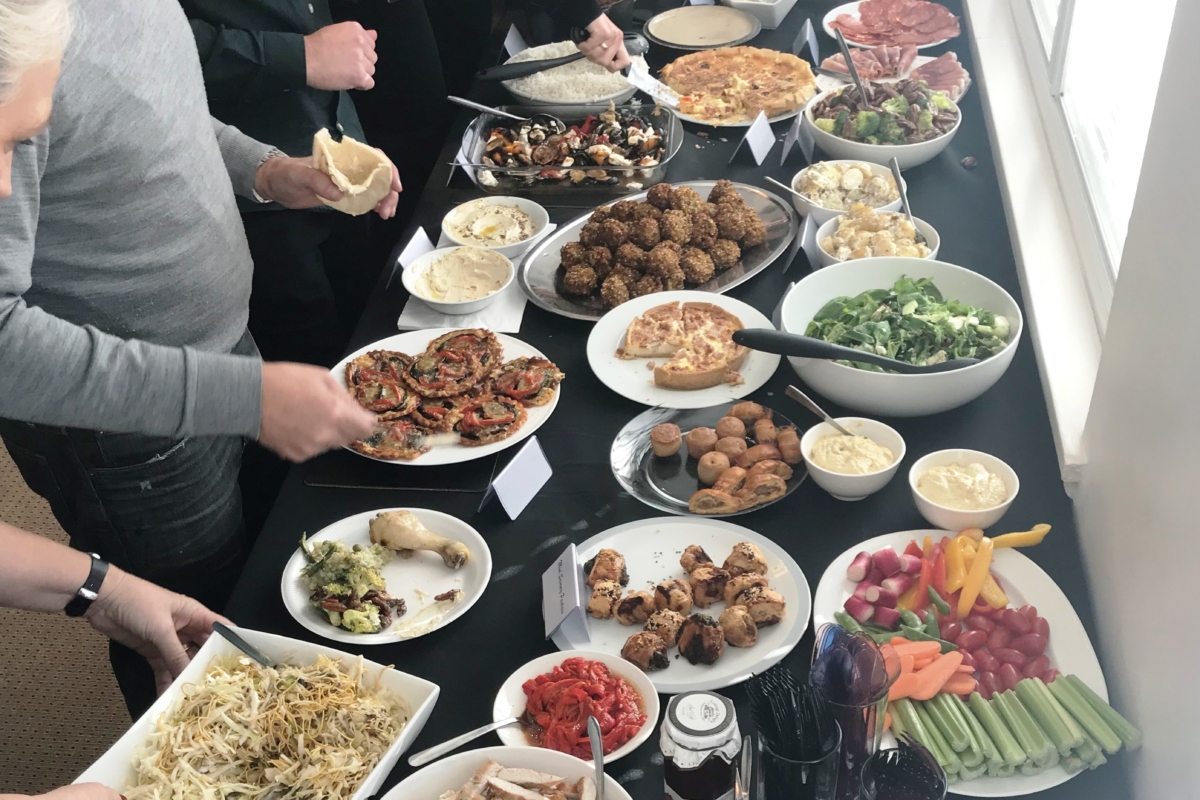 Lee & Thompson Lunches in aid of Robes Project
13th November 2017
Last week Lee & Thompson's Charity Committee held Let's Lunch for Robes, an 'all you can eat'  buffet for staff in aid of the Robes Project, our nominated Charity of the Year.
Around thirty different homemade dishes were donated by Lee & Thompson staff and our lunch raised over £500 for the Robes Project, which was also attended by the charity's volunteers including Chair of Trustees, George Martin.
Now in its tenth year, the Robes Project provides a safe, warm place for men and women to sleep each night of the winter in South London. The shelter guests can also find advice, support, and community through advisors, and a weekly drop-in club.  Every night, the shelter guests sleep in clean bedding, get hot food, showers and heating, and have a hot cooked breakfast to start every new day. The charity uses 28 church venues, providing 5,000-bed spaces, and advice and support for around 75 people sleeping rough.
This is the fifth of ten activities for Robes Project that Lee & Thompson has committed to for the year. Our 10:10:10 campaign set ourselves the target of undertaking 10 activities for Robes to raise £10,000 whilst marking Robes' 10 year anniversary. We're delighted that the total raised has already surpassed the £14,000 mark since we started our support in April 2017 but we are keen to keep up the momentum for such a worthy cause.
If you'd like to donate to Robes Project and support Lee & Thompson, please visit our company's JustGiving page.