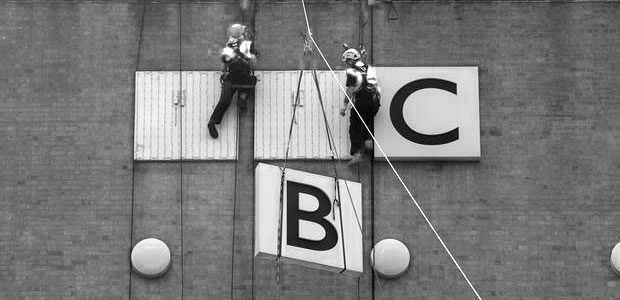 Representing the Regions: Positive Change at the Beeb
7th November 2017
Johan Ewing
Times have been constantly changing over at the BBC and this year is no different.  While the BBC has yet to appoint a "Director of Better" in the style of W1A, Ofcom became the BBC's first independent external regulator on 1 April 2017 and has confirmed that from 2018 there will be new quotas for the BBC in a number of areas as part of its new operating licence, information for which was released on 13 October 2017.
Original UK Shows
Among the new requirements are that BBC One and BBC Two will need at least 75% of all programmes hours to be original productions, commissioned by the BBC for UK audiences.  This steps up to 90% during "peak" time.  CBBC and CBeebies will need to show at least 400 and 100 hours respectively of new UK-commissioned programmes each year.  The intention from Ofcom is to encourage more original British content, or in their words "more Doctor Foster, more Night Manager, more UK drama and comedy and less acquired content". The Night Manager was ultimately a co-production, but it was developed in the UK and originally commissioned by the BBC.  As an aside, Ofcom have selected two examples – Doctor Foster and The Night Manager – that Lee & Thompson have advised on.
Non-London and Regional Content
Responding to criticism from audiences, Ofcom has required that half of the BBC's television channel network hours will need to be made outside London.  Each UK nation will have a quota based on population size.  The spending requirements for the BBC in each region will roughly equate to the same spend per head so that spend is based on population size as well.
BBC One and BBC Two need to broadcast a cumulative 6,000 hours of programming per year of specific interest to the nations and regions – 95% of which needs to be made in the areas to which the content relates.  The intention from Ofcom is to boost television production across the country.
Since the draft licence was published in March, Ofcom have been criticised for having fewer quotas for content than the BBC Trust.  That said there are still over 100 numerical targets, with Ofcom stating that these are "stricter and stronger in the key areas that matter to audiences".
General Targets
In addition to the headline requirements, the new licence will also aim to:
Strengthen Views and Current Affairs
Safeguard Vulnerable Genres (for example Arts, Music, Religious Programmes and even Comedy)
Support a Wide Range of Valued Genres
Diversity
One of the most headline-grabbing issues in the last couple of years, the licence also attempts to address diversity at the BBC.  Ofcom research has revealed that many groups are under-represented in the industry.
Broadly, the published targets for 2020 have endorsed the BBC's aim to employ:
15% staff from ethnic minority groups
50% of all staff and leadership roles to be held by women
Ofcom is targeting a high level of transparency and accountability from the BBC in working towards these targets.  The BBC is required to draw up a code of practice that ensures that the production companies it commissions are taking action on diversity.
While there is a requirement for annual reports on on-screen diversity, some campaigners will be disappointed that there are not specific targets (although the door has been left open for this later).  Diversity has also been explicitly added into the Ofcom-approved Commissioning Code of Practice which applies to all commissions – in-house or externally.
Impact
At the risk of stating the obvious, we will have to wait and see the impact of these requirements and implementations.  On screen this is likely to take some time but for production companies and partners of the BBC it is fair to assume matters will be clearer sooner.
Most of the new conditions come into effect on 1 January 2018 with certain financial year conditions from 1 April 2018.  A separate in-depth review is being carried by out Ofcom to understand both how different audiences are represented and portrayed on the BBC and what audiences expect from the BBC including whether it reflects the lives of all people across the UK.
The new licence also applies to radio and other areas of the BBC, but this article is just a brief overview of the television headlines.  For more information or specific questions, please get in contact with someone in Lee & Thompson's TV team.