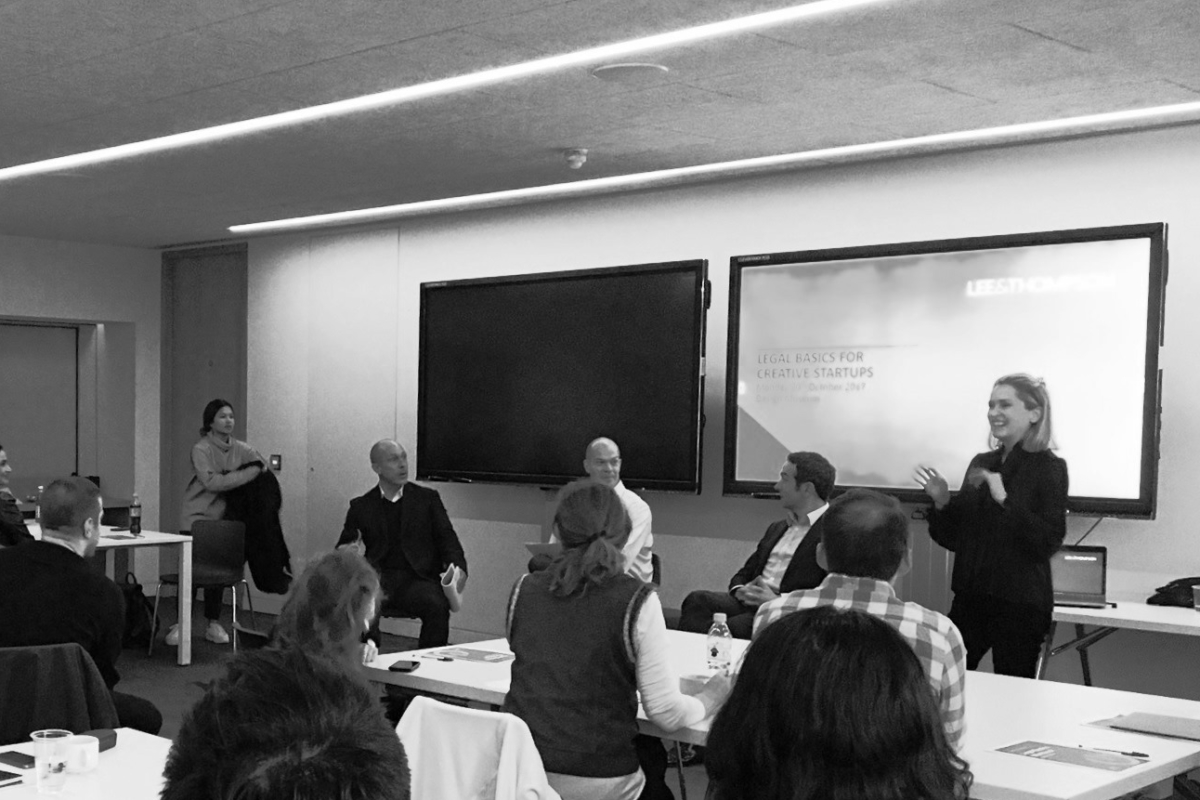 Legal Basics for Start Ups at London's Design Museum
31st October 2017
Last night saw Partners, Malcolm Murray, David Andrews and Martyn Bailey address a room of creative start ups at the new Design Museum in Kensington as part of Lee & Thompson's ongoing partnership with Creative Entrepreneurs.
The session, 'Legal Basics for Creative Startups', outlined the key issues and challenges facing new businesses across the creative industries in their formative years.  Malcolm Murray discussed the ins and outs of setting up and structuring your business in the most effective way; David Andrews reviewed the employment issues that most companies will come across when they begin to grow and Martyn Bailey addressed the key rights and brand protection matters that owner/managers must be aware of in the early years.
Lee & Thompson is delighted to once again partner with Creative Entrepreneurs, an advisory platform for creative people looking to build and grow their creative business.
Carolyn Dailey, Founder of Creative Entrepreneurs, commented that the delegates "had no idea about some or all of the basics and were so thrilled, relieved and empowered to learn about them…  as directly applicable to their creative businesses, and in terms they could easily understand. We are excited about letting these talented people get access to the tools they need to turn their ideas into flourishing creative businesses."
Click here for more information about Lee & Thompson's start up services.