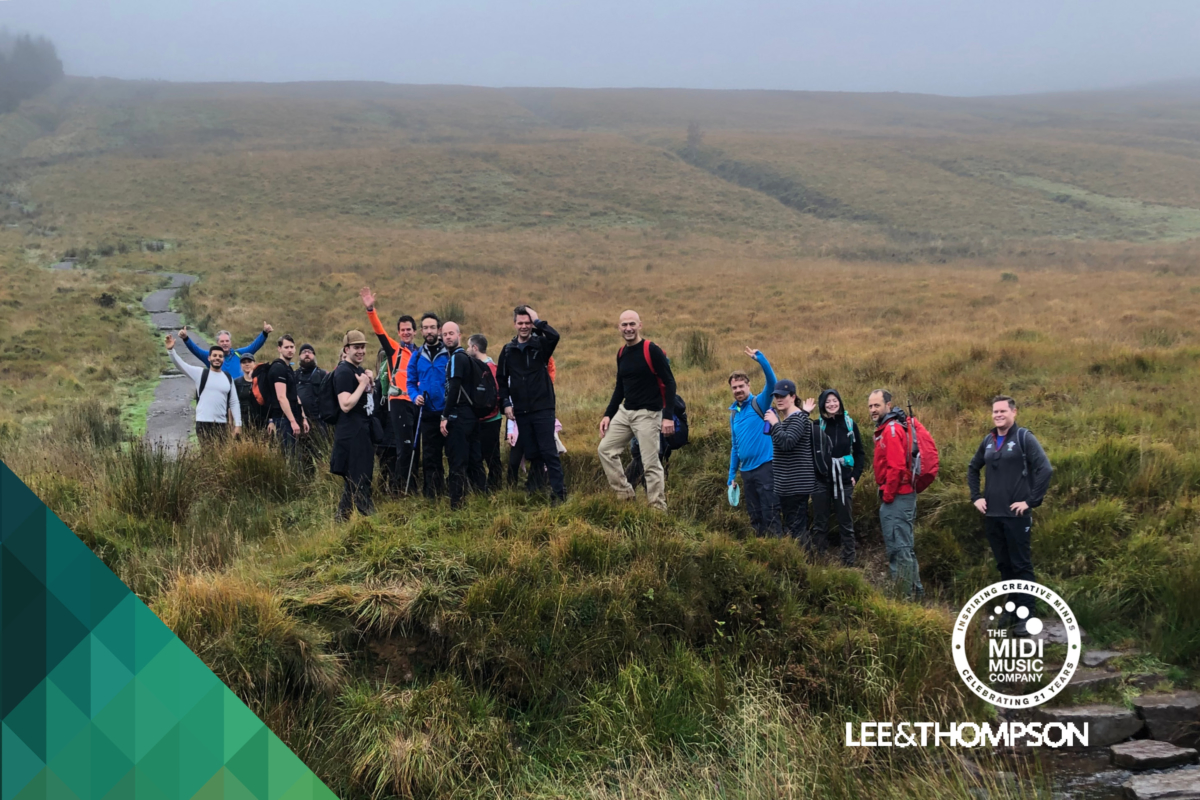 Brecon Beacons Hiking Challenge Success
15th October 2019
On Saturday 5 October 2019, 27 hardy hikers from the Lee & Thompson team headed to Wales and braved the fog, wind and rain at the weekend to successfully complete the Brecon Beacons hiking trip – here are our photos.
This is the main fundraising event in support of the firm's charity of the year The Midi Music Company and has helped to increase the charitable donations to date – the JustGiving page which shows our total can be viewed here.
Read on for some of the highlights of the weekend…
The hike started on the Saturday at 9am at the bottom of the valley and we soon scaled the main ridge taking us into thick cloud which would remain for at least the first half of the hike. This meant the stunning views from Corn Du, Pen y Fan (the highest peak in the Beacons at 886m) and Cribyn were "the equivalent of holding a white sheet in front of your face".
During the descent of the third peak the cloud broke and the group was treated to those breath-taking views, allowing us to look back at the 10km along the ridge that we had already trekked.
The ascent of the final peak Fan y Big was the steepest, but it rewarded us with some stunning hilltop views for the first time.
The long slog home included an hour in driving rain and wind. This cleared during the descent, the end was then in sight and our moods lifted. We finished the hike just after 5pm having covered 21km and 800m of ascent. The same bus that ferried us to/from the hike returned as a party bus with blue neon interior lighting to take us for a well-earned village pub dinner.
With thanks to everyone present for making it a successful and enjoyable trip – 27 went up a mountain and 27 returned! Huge congratulations to everyone involved.