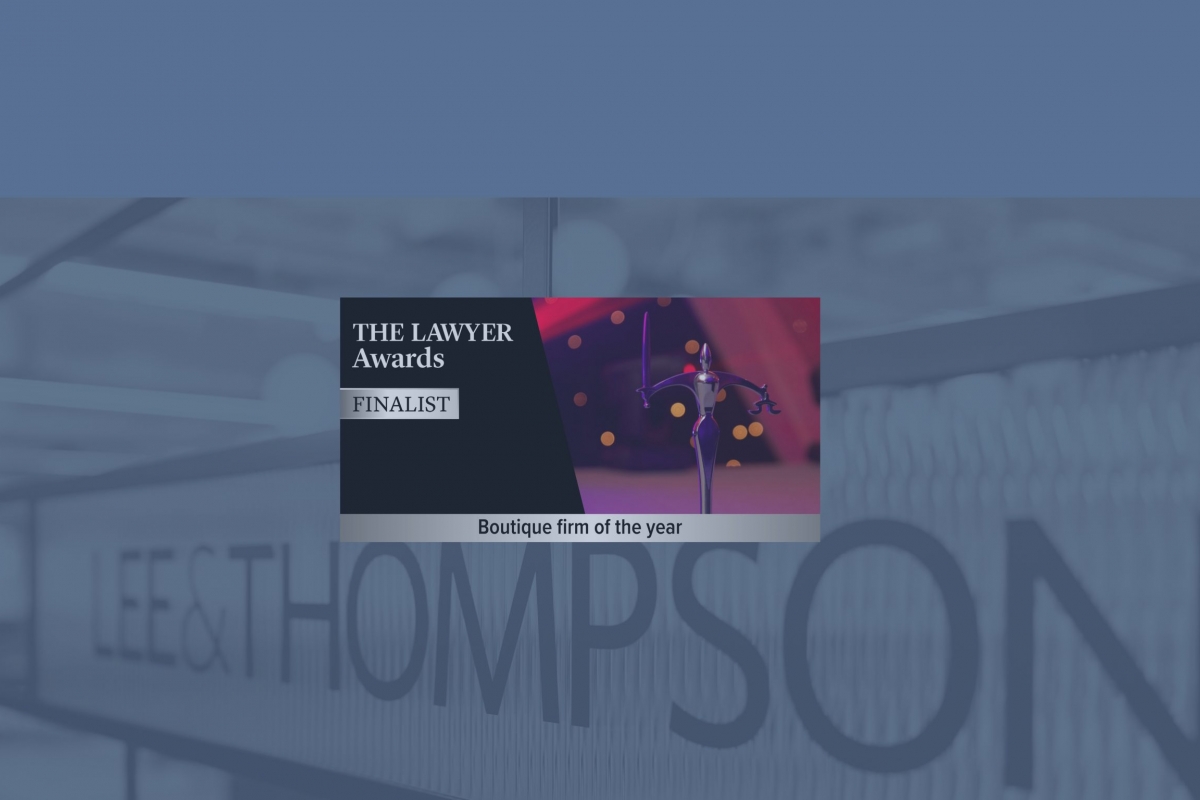 L&T Named Boutique Law Firm Award Finalist by The Lawyer
16th September 2021
Lee & Thompson is proud to be a finalist in the 'Boutique Firm of the Year' category at The Lawyer Awards 2021.
The Lawyer Awards recognises the best teams and best practice in innovation in the legal industry, celebrating the achievements and innovations of private practice lawyers as well as senior corporate counsel, operations professionals, barristers and chambers management teams.
The nomination follows a year of significant effort and work for our clients across the creative industries.
Winners will be announced at this year's The Lawyer Awards virtual ceremony on 2 November and details of how to access the event will be shared later this month.