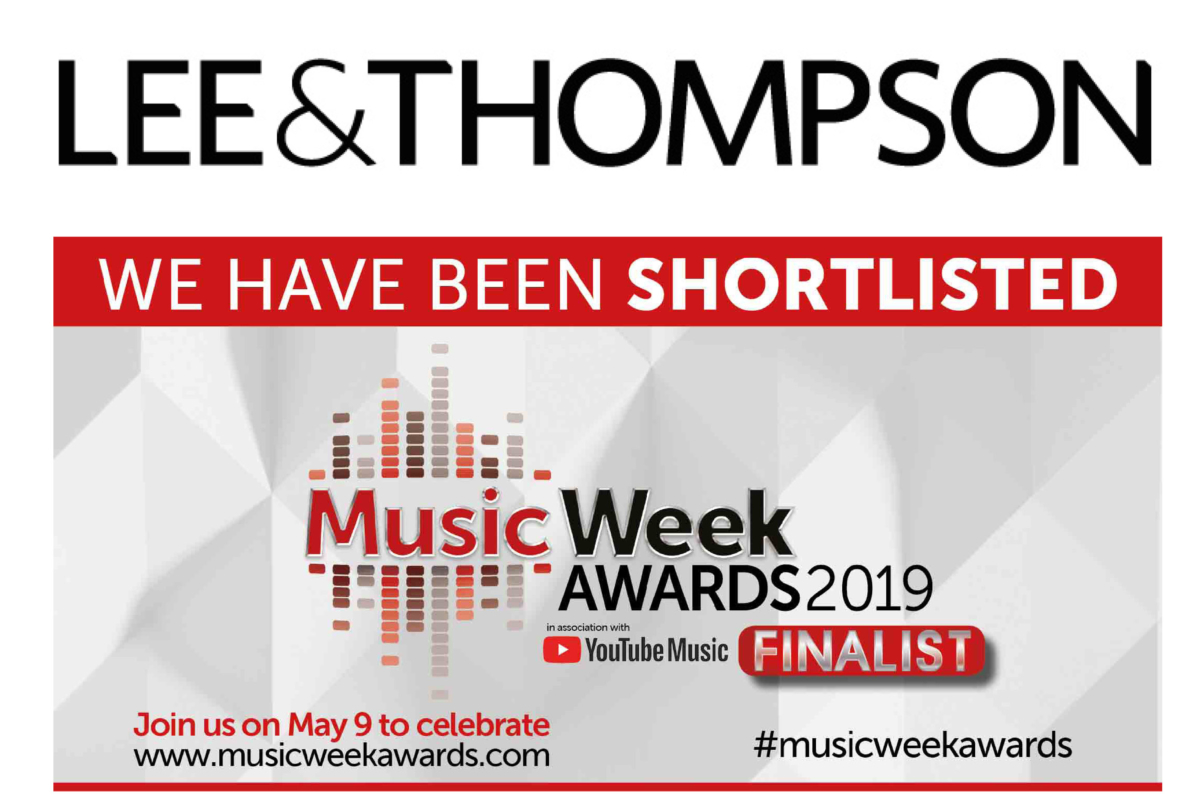 Shortlisted again for Music Week Law Firm of the Year!
18th February 2019
Having worked on some of the music industry's most high-profile deals and significant cases over the past year, Lee & Thompson's Music Group is delighted to have been shortlisted again for the Law Firm of the Year prize at the Music Week Awards, having won this coveted award last year.
Following another strong year for our Music Group, we look forward to the ceremony on 8th May 2019 when the winner will be revealed. The complete nomination list is published in full here (external link).
Handling the full range of commercial, corporate and contentious matters for clients across the music business, our Music Group is the largest and most prolific in the UK.  We represent a superb crop of artists, writers and producers, major and independent music publishers and record companies, management companies, music industry executives, industry organisations and collection societies.