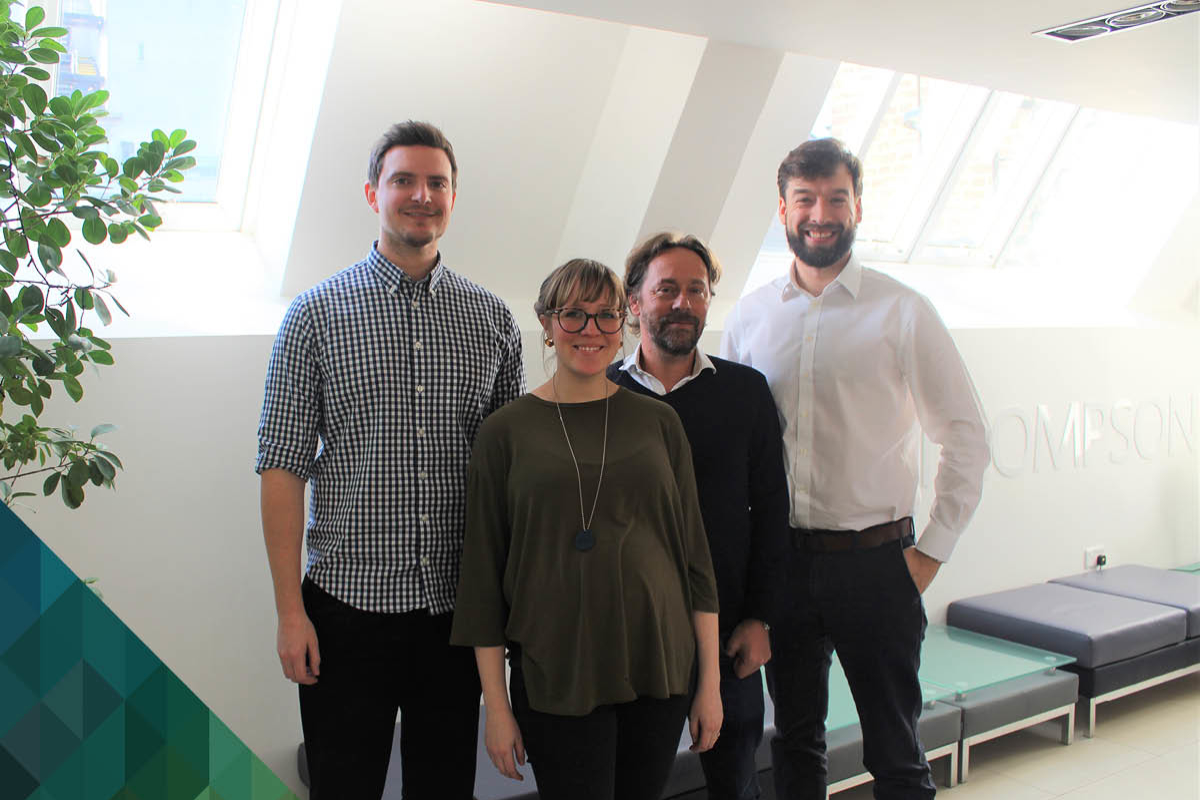 Legal Masterclass for MetFilm School Students
17th January 2019
A cohort of postgraduate students studying MA Producing at MetFilm School joined us in the office on Thursday morning to learn from our experts about the legalities surrounding the production of scripted visual content.
The bespoke sessions were designed to share the essential role lawyers must play during the development of films and television shows, drilling down into the distinct agreements needed for screen writers and members of the cast and crew.  Speaking on the day were Marek George, Anna Bowsher and Johan Ewing, who advise various screen arts clients of our esteemed Film & TV Department (pictured above with Partner, Lee Stone).
Lee & Thompson is delighted to work in partnership with MetFilm School, a respected academy for those pursuing careers in film, television and digital media, based at Ealing Studios.  Find out more about how we support the film and television sectors.