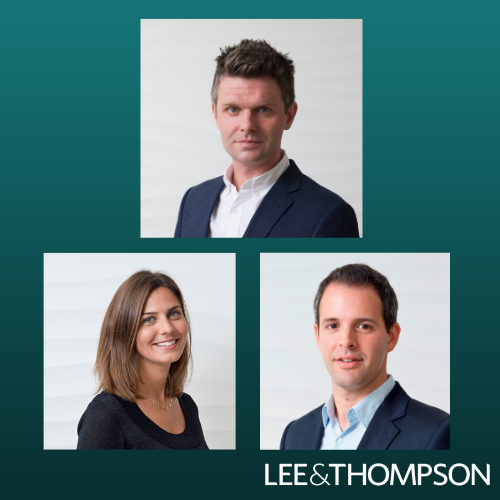 Partner Promotion and New Legal Directors Announced
4th May 2020
4 May 2020
We are delighted to announce that Lee & Thompson promoted litigator, Leo Dawkins to the partnership with effect from 1 April 2020.
Leo has a varied commercial dispute resolution practice, advising clients across the creative industries. In addition, he specialises in Reputation Protection work, advising individuals and companies in pre- and post-publication disputes; film & TV pre-publication clearance advice and data protection compliance, working with clients to help them comply with data protection and e-privacy laws.
Leo's promotion brings the total numbers of Partners at Lee & Thompson to 23.
In addition to the partnership promotions, Corporate lawyers, Lucy Strauss and Joshua Metliss have been promoted to the role of Legal Director.
Reno Antoniades, Managing Partner said,
"Leo is recognised internally and externally as a true rising star and a big part of the Lee & Thompson family.  We are thrilled to welcome him to the Partnership and I have every confidence that he will rise to the challenge of partnership and continue to be a huge asset to the firm. Leo is an extremely capable litigator, who has the trust of his peers and clients alike and I know that he is more than ready to represent Lee & Thompson as Partner.
The promotions of Lucy and Joshua to the position of Legal Director are also well deserved and are a statement of our belief in their futures with the firm.  
We believe we have something very special at Lee & Thompson and these three lawyers are all a big part of our future."