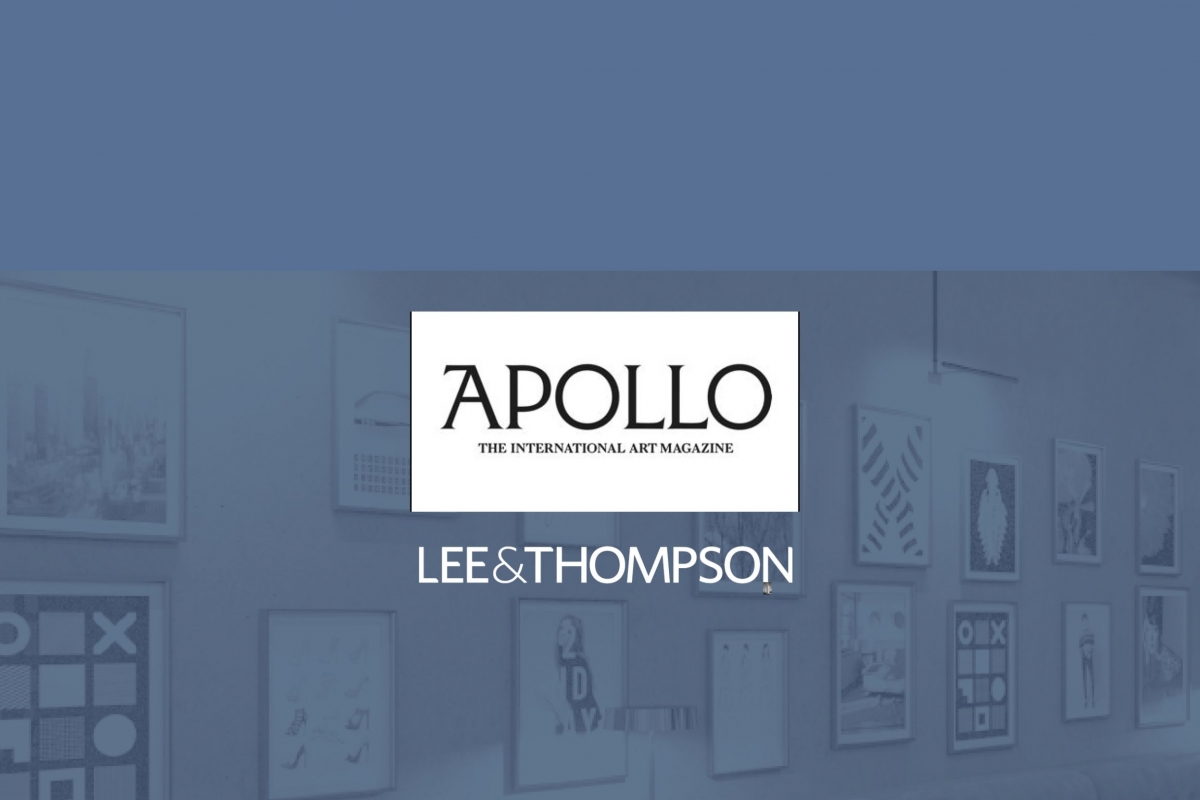 Art Magazine Apollo features Sarah's latest views on money laundering
20th August 2021
As the UK's new anti-money laundering (AML) rules were imposed over 18 months ago, Sarah Barker, our Head of Art Group, writes in the Art Business section of the latest edition of leading international arts magazine Apollo about how art-market participants are faring.
Sarah's article offers anecdotal experience of the art sector's AML responsibilities and how this is working in practice.
To read Sarah's latest article in full, please click here or below.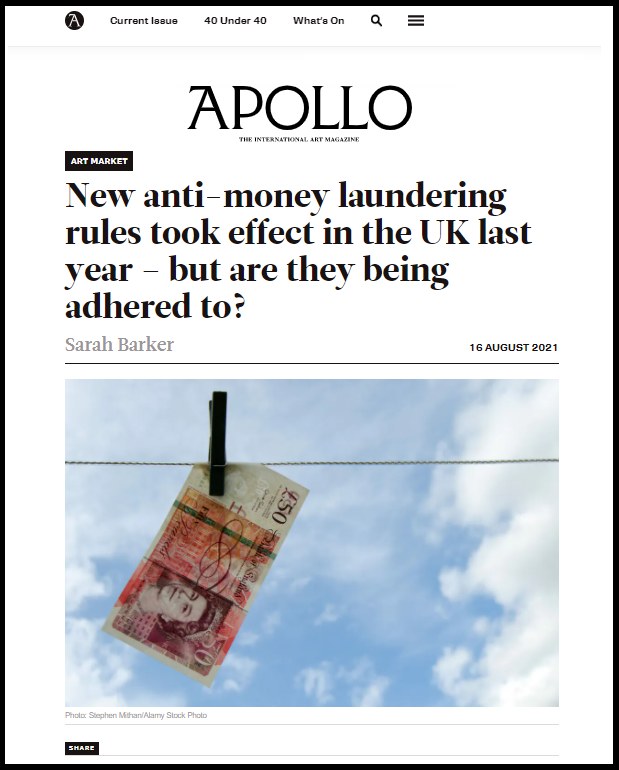 Take a look at our experience in advising those operating in the art sector here.