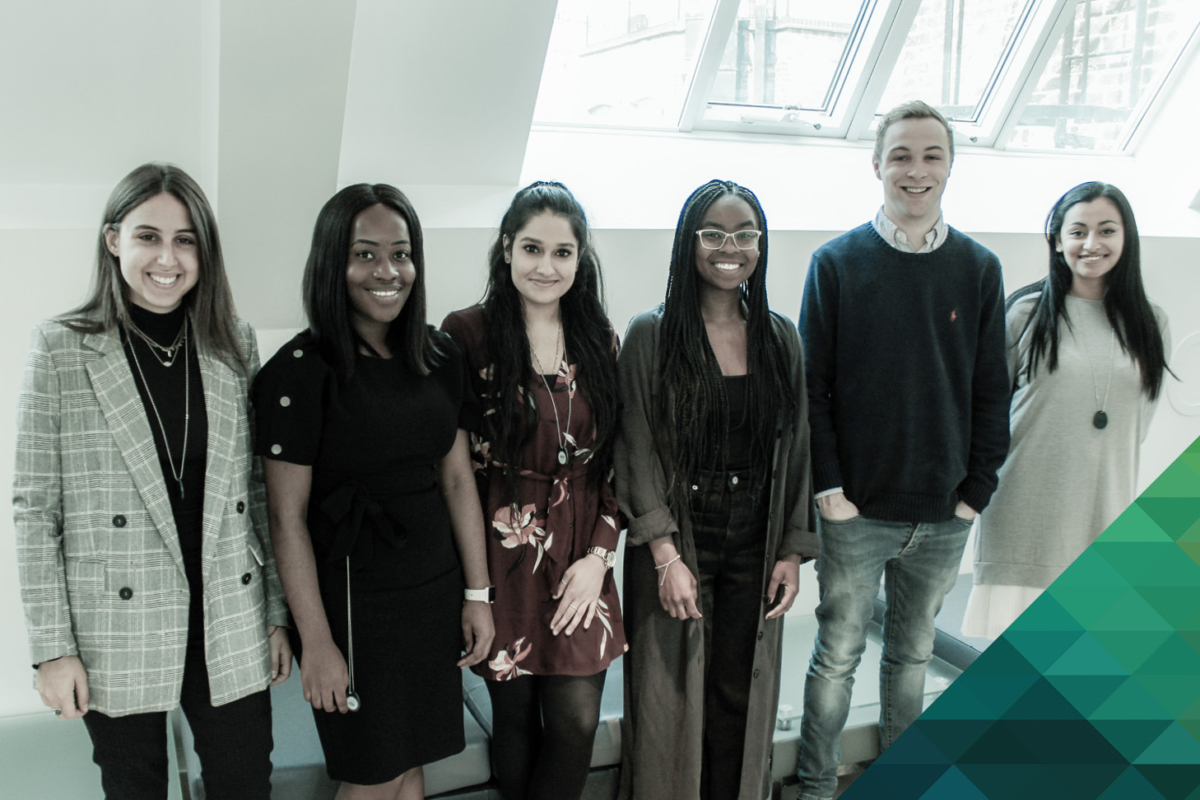 Inaugural L&T Vacation Scheme Kicks Off
12th August 2019
12 August 2019
This week sees the launch of Lee & Thompson's inaugural Vacation Scheme.  We are delighted to welcome six fantastic participants to our week-long programme during which they will experience a snapshot of life as a Lee & Thompson lawyer.
We were inundated with applicants from all over the UK and had originally hoped to find four participants for the scheme.  However, the quality of applicants was so high that we have today welcomed six impressive future lawyers to the firm.  They are Estelle Ereira, Jadesola Ige, Jasprit Rajbans, Dominique Octave, Edward Russell and Tess Agostini (pictured L-R above).
The brainchild of Lee & Thompson's active Inclusion Network, the Vacation Scheme was set up to open our doors as wide as possible and hopefully inspire aspiring solicitors that working in a specialist firm for the media and creative industries is a realistic prospect.
Reno Antoniades, Managing Partner said:
"Lee & Thompson is a great place to work.  We do exciting work for brilliant clients across the creative industries and we understand recruiting the very best people is imperative.  We are working hard to bring in the right people at the start of their careers and helping them to build a fulfilling career here at the firm.  Therefore, we are thrilled to welcome Tess, Estelle, Jade, Dominique, Jasprit and Edward to the firm as our first Vacation Scheme participants.  We hope that they have a great week here, get a real sense of life as a Lee & Thompson lawyer and are inspired to come back when the time is right for them to join the team!"