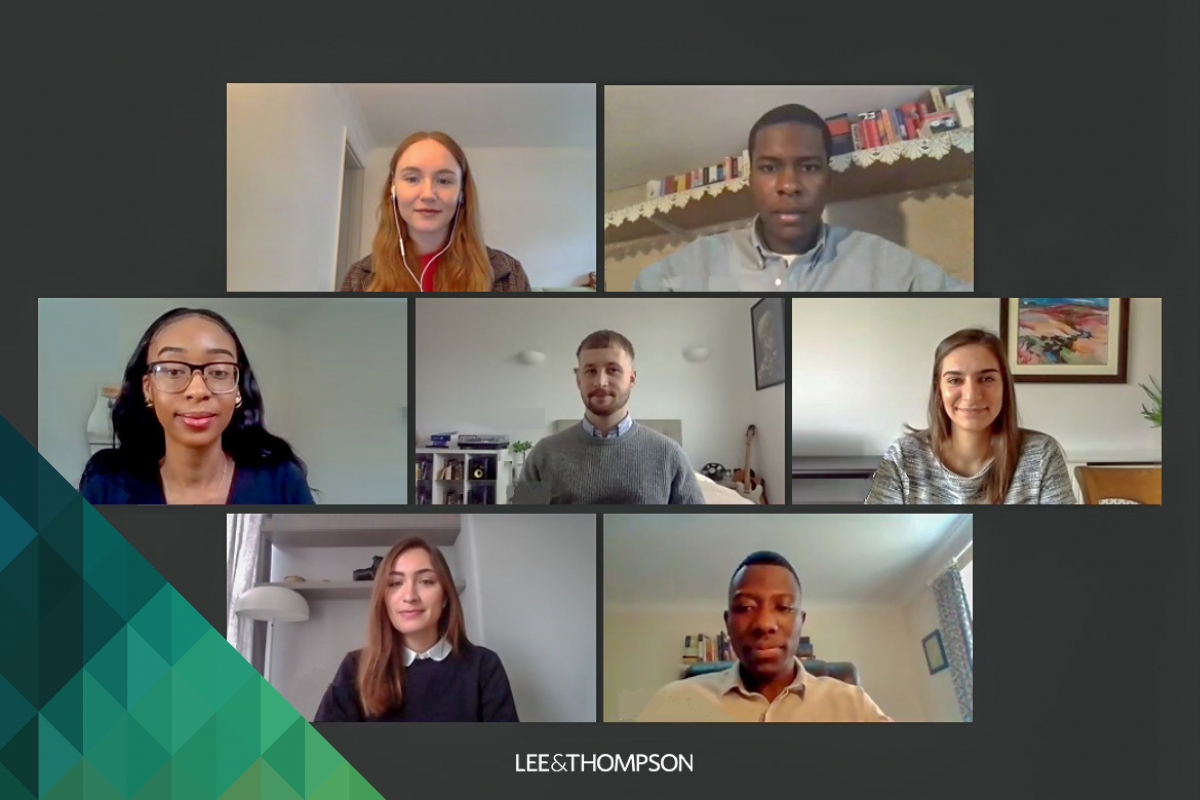 Fruitful digital delivery of L&T's 2020 Vacation Scheme
3rd November 2020
One year after Lee & Thompson's inaugural Vacation Scheme, we were delighted to deliver an engaging week-long work experience programme for aspiring media lawyers once again this October.
The programme, run digitally for the first time, was designed to comprise structured learning and development workshops that offered exposure to life as a (remote-working) Lee & Thompson lawyer. In addition to a scenario-based team task, the week incorporated fine-tuned exercises and interaction with partners and associates across our Film & Television, Music, Corporate & Commercial and Dispute Resolution departments.
The brainchild of Lee & Thompson's active Inclusion Network, the Vacation Scheme was set up to open our doors as wide as possible and hopefully inspire future solicitors that working in a specialist firm for the media and creative industries is an attainable and appealing prospect. We extended the opportunity to seven students this time, Ayo Adebajo, Daniel Beckley, Emily Kelly, Sevine Dandan, Shay Kennedy, Tochi Irukwu and Violeta Mitrova.  Not to be dissuaded by the virtual nature of the programme, we were thrilled to offer a host of varying icebreakers and social elements, joined by the whole firm.
Here's what some of the participants had to say:
"I really appreciated the effort that everybody at Lee & Thompson made in answering all of my questions as well as giving me detailed explanations of the work that they do (and being very passionate about it!)."

"The online delivery was successful – it was clear that a lot of work went into scheduling everything via video conferencing."

"This kind of experience is incredibly difficult to come by outside of London; a game-changing initiative that provides broader access to anyone interested in this kind of work."