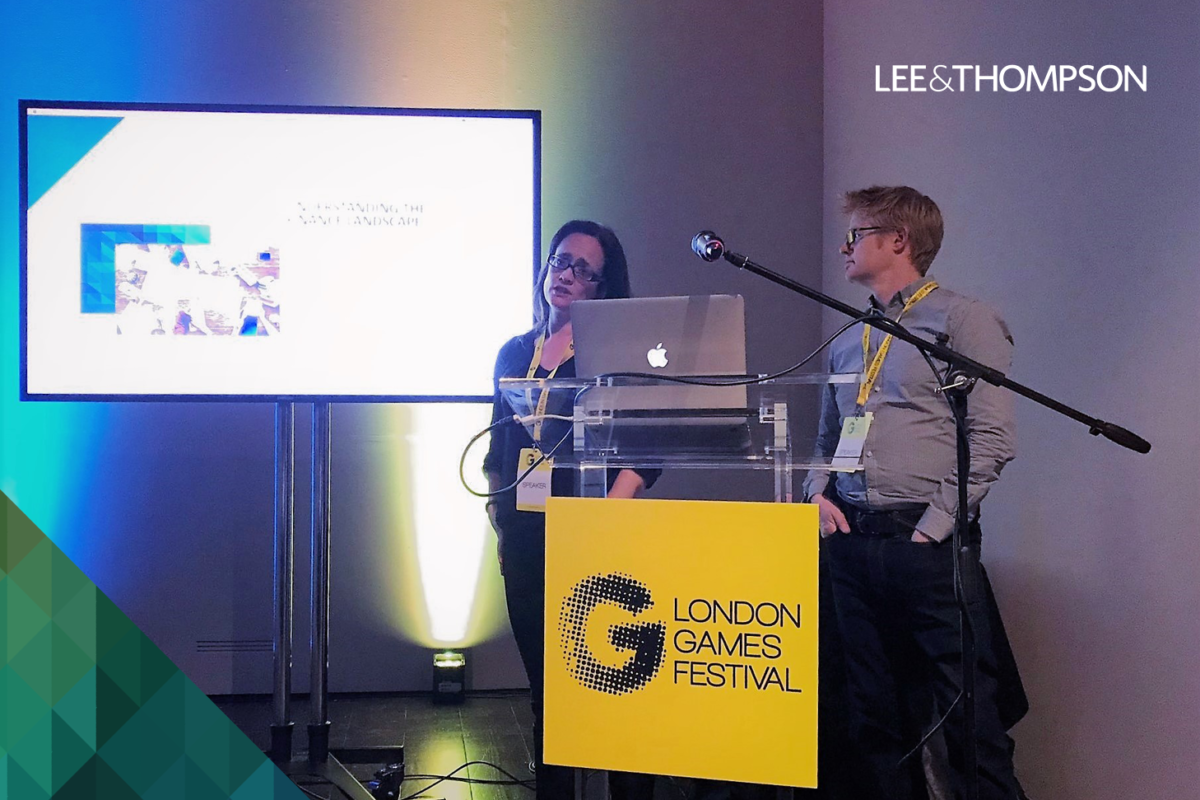 Lee & Thompson Supports London Games Festival
4th April 2019
We are delighted to be sponsoring the London Games Festival's Games Finance Market which is taking place this week in Central London, giving games developers and investors the opportunity to meet and talk about ways in which to work together.
The festival opened on Tuesday 2 April with a Games Finance Workshop at which Lee & Thompson's Head of Video Games, Julian Ward together with new Partner, Anwen Griffiths, spoke to developers about the key steps they need to take to be ready for investment and growth.
Julian said:
"Funding and financial models for video games is moving at an incredible pace and it isn't easy for developers to stay on top of all of the these changes and alternatives to traditional investment.  We have met some inspiring developers and interesting investors over the course of the past few days and we can see that there is an incredible appetite for growth in this exciting industry.  But both developers and investors alike need to ensure that they are prepared for the many complexities of taking the next step in growing a video games business."
The London Games Festival continues until Sunday 14 April 2019.